We tend to value our healthy diet, especially for our children. But when you walk into a Walmart, it can be difficult to determine whether the colorful foods are natural or artificial, especially those rainbow-colored candies. No child can look at a candy without stopping.
Parkin was the first scientist to synthesize artificial colors, and since 1856, food and beverages have become more colorful. But soon people discovered the problem. Synthetic colors are not so friendly to the human body. Almost all synthetic pigments cannot provide nutrients to the human body, and some synthetic pigments can even harm human health. The University of Southampton in the United Kingdom conducted a study on the effects of artificial colors on children's development at the request of the British Food Standards Agency and found that 7 artificial colors, including tartarine yellow and sunset yellow, may reduce children's IQ by 5 points. The latest scientific research shows that some willful, naughty, rebellious, unstable, irritable, and poor self-control children are associated with excessive consumption of colored snacks favored by children and synthetic pigments.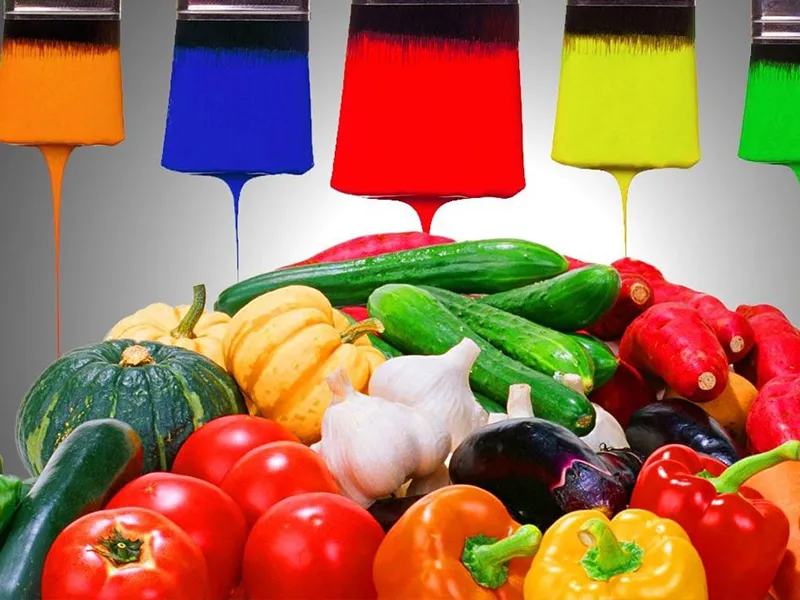 Europe is the first region to ban artificial colors, and the United States is gradually reducing the use of synthetic colors, currently only 7, and strictly regulated the amount of addition and the scope of use. In China and Southeast Asian countries, consumers and parents are also starting to pay attention to the ingredient list on the back of rainbow-colored snacks.
While taste plays an important role in snacks, the key to getting parents to buy products is visual appeal. Color has a significant impact on the perception of a product. Parents often make first-time purchase decisions based on what their eyes see.
In a 2022 survey study, more than 86% of parents responded that it was important to meet health and nutritional criteria, followed by taste, more than half (59%), price in third place with 42%, followed by high quality (39%), and then factors related to ingredients, such as the absence of specific types of ingredients (artificial colors, fillers).
Obviously, consumers don't want to compromise on quality and ingredients. When they know that the colors used in a product are not natural, more than 90% of consumers abandon the purchase. Consumers are actively looking for products that contribute to a healthy and balanced diet, as well as more natural and recognizable ingredients, free of artificial ingredients, synthetic colors, and flavors.
That's why food and beverage companies are considering natural colors derived from fruits, vegetables, and algae when developing children's snacks or rainbow-colored candies. To meet the needs of increasingly discerning parents, we recommend businesses opt for natural colors for coloring. It's also a great way to differentiate your product from other competing products on supermarket shelves.
Natural red – a popular color full of freshness and appetite
Adding red to children's snacks and sweets can enhance freshness and appetite. Of all the colorful snacks launched in the U.S. in the past four years, new products with red pigments accounted for almost half (46%).
We recommend using Pennmei's rose flower extract, which is gently physically extracted and specially designed to remain stable during production processes such as high temperature and pressure.
Natural blue – an indispensable scarce color
Among the iridescent snacks, blue is indispensable. But blue is the least selectable of natural pigments.
We recommend our spirulina extract and butterfly pea flower extract to food scientists.
Spirulina extract is definitely the most beautiful natural blue in nature, it combines beauty and nutrition at the same time. Spirulina extract is also known for its excellent nutritional value and is known as the diamond of algae. Butterfly pea flower extract makes up for the lack of stability of spirulina extract, as the latest natural pigment new member passed by the US FDA, butterfly pea flower extract is light and heat resistant, which is undoubtedly a market opportunity.
Parents always want the best for their children, so why not use natural colors to make your products stand out with great visual appeal. Our technical experts and sales team are ready to help.