BINMEI is a worldwide factory that adheres to sustainable goals and transparent production processes. In addition, we are also a supplier of natural colors and integrated solutions for the global food, beverage and nutrition industries.
In a laboratory of only 9m2, our first product was born: spirulina extract. In 2013, Zhejiang Binmei Biotechnology Co., Ltd. was established. BINMEI is committed to bringing our high-quality spirulina extract and natural colors to every corner of the world.
Our products belong to anyone
With our high quality products, reasonable prices and fast service, we have served customers of all sizes in over 60 countries. We welcome all people to choose our products and services.
Reasonable price, superb quality
We set the right price in the hope of saving our customers money and embracing more of them. At the same time, we reinvest our profits into innovation, research and development, and quality control so that we can serve more people with superb quality.
We bring the best of natural colors to our customers based on China's rich plant resources, years of extraction technology and customer service experience.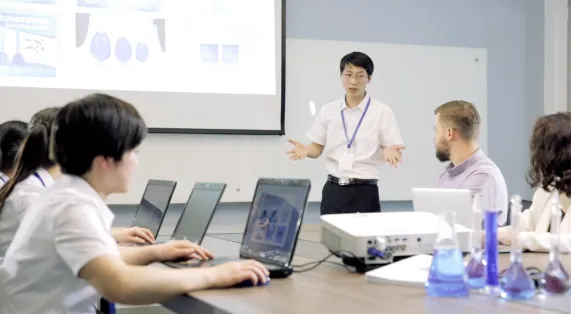 Demonstrate the company's achievements with strength