Applications - Dietary Supplements
Global consumer preference for dietary supplements is on the rise. Since they are defined as healthy products, natural colors are more friendly for these products. Our powdered and liquid natural colors can provide the exact color for your dietary supplements. We can also address formulation issues for you, including solubility, pH, heat stability or nutrient content in ingredients. We can also provide you with customized products.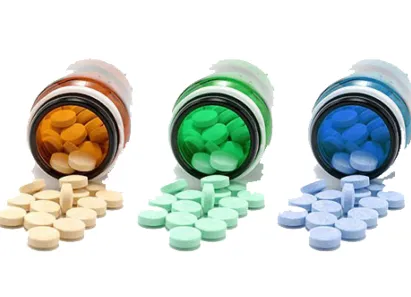 Our natural colors are cost-effective while providing color.
We can provide ultra-micronized powder that is more helpful in dissolving and mixing.
In addition to powder, we also offer liquid, which is more convenient to use and store.
In addition to color, our natural colors also provide health and wellness.
Additive reference: typically, a starting color dose of between 0.5% w/w and 1% w/w is added to the finished product.
Suggested Addition Levels.
The powder will be more suitable than the liquid.
Our powders are finer-grained and therefore more uniformly distributed.
Some antioxidants can be added to support the color (e.g. ascorbic acid).
The excipients of the product itself (gelatin, vitamins, minerals) may affect the color.