In 1915, the concept of superfoods first appeared. In the Webster Dictionary, we can see that superfoods are defined as foods that are rich in one or more nutrients, usually plants, fruits, and vegetables. Superfoods are often beneficial to human health, such as enhancing the body's resistance, and regulating immune function and bodily functions, and may help prevent and resist other diseases such as cancer. Blue Spirulina is a "newcomer" to superfoods in recent years.
Blue Spirulina, also known as "spirulina extract" and "phycocyanin," is a colored food ingredient obtained by using physical or chemical methods to extract phycocyanin from spirulina. As a rare natural blue color, blue spirulina is not only a coloring food to easy to color but also can be 100% soluble in water with few bubbles. And blue spirulina has kinds of effectiveness, such as anti-cancer, antioxidant and anti-inflammatory, immune regulation, female health, improve anemia. Because of its raw material, spirulina platensis, which lived on earth for over 3.5 billion years and was called a superfood due to its richness of protein and nutrients, including over 60% protein, phycocyanin, chlorophyll, and Beta-carotene. BINMEI is a leading global expert in blue spirulina, and their blue spirulina is made from natural ingredients extracted through gentle physical methods such as extraction, concentration, filtration, and drying.
Food Diamond: Blue spirulina with superior nutrition and efficacy
Like its raw material, spirulina, blue spirulina is also famous for its high nutrition and efficacy and is therefore one of the natural ingredients very popular among consumers in superfoods. Research literature and clinical studies have shown that blue spirulina is a rare high-quality protein in nature, rich in various essential amino acids needed by the human body.
In 2020, Chinese researchers conducted clinical studies on phycocyanin for the first time based on animal experiments. They selected 60 cancer chemotherapy patients in the oncology department, monitored the degree of bone marrow suppression, the use of recombinant human granulocyte colony-stimulating factor injection, T cell subsets, and toxicity indicators, etc. after the patients took phycocyanin. The preliminary observation found that phycocyanin can improve the immune function of cancer chemotherapy patients to a certain extent, and can also alleviate the toxic side effects such as bone marrow suppression and nausea and vomiting during chemotherapy, thus improving the patient's quality of life. In addition, blue spirulina has also been proven to have multiple effects, such as antioxidant, moisturizing, anti-allergic, anti-inflammatory, and anti-spot effects.
Priyanka Grover reported, "Spirulina, belonging to the blue-green algal group is used as a food supplement because of its high content of protein. Vitamins, minerals, and carotenoids are also present in Spirulina in sufficient quantities (Ichimura et al., 2001). Moreover, Spirulina sp has been reported to be effective against hypercholesterolemia, oxidative stress, hyperglycemia, etc., and also possesses antihypertensive activity (Torres-Duran et al., 2007)". [1]
Steffen Braune reported, "Accumulating evidence suggests that PC has a potent anti-cancer effect on various cancer types (such as breast cancer [48,49], liver cancer [50], lung cancer [51,52], colon cancer [53], leukemia [42] and bone marrow cancer [54]) in vitro and in vivo. On the other hand, even high-dose PC treatment does not induce significant toxic symptoms or mortality in animal experiments [55,56]". [2]
Spirulina in smoothies – combining beauty and nutrition
Smoothies are a popular delicacy that is not only easy to make but also easy to operate, with a low threshold for making it. Consumers can not only DIY smoothies but also buy tempting smoothies delicacies in shopping malls. On the one hand, blue spirulina in smoothies can give them a bright and unique natural blue color, on the other hand, it can increase their nutrition and efficacy.
Smoothies with added blue spirulina are not only favored by supermodels and internet celebrities but also favored by well-known brands. Innocent is a well-known smoothie brand in Europe, and Smoothies with blue spirulina added have sparked intense consumer discussions on Twitter. Jamba is one of the largest smoothie chain brands in the United States. Spirulina in Smoothies – Blue Sky Smoothies – is one of the classic smoothies flavors that is always on the menu. Therefore, the high nutritional value of blue spirulina can serve as an important source of nutrition in daily healthy eating.
Here are two simple recipes for blue spirulina for smoothies:
1. Blue Spirulina Blueberry Smoothies
Ingredients:
1 cup fresh or frozen blueberries, 1 banana, 1 tablespoon blue spirulina powder, 1 tablespoon oats, 1/2 cup milk or juice, Honey or syrup (optional), and Mint leaves (optional).
Instructions:
Blend all ingredients in a blender until smooth.
Pour the smoothies into a cup and add some mint leaves on top.
Enjoy your delicious blue spirulina for smoothies!
2. Blue Spirulina Banana Smoothies
Ingredients:
2 bananas, 1 tablespoon blue spirulina powder, 3/4 cup milk or coconut milk, Honey, or syrup (optional).
Instructions:
Blend all ingredients in a blender until smooth.
Pour the smoothies into a cup and you can add some fruit or raisins on top as a decoration.
Enjoy your delicious blue spirulina smoothies!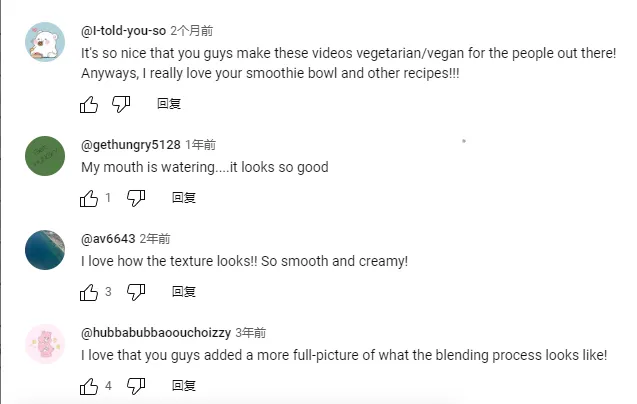 Conclusion
Blue spirulina not only provides a healthy and easy-to-make culinary option but also gives food and beverage brands a new product innovation idea. According to the documents of the International Codex Alimentarius Commission, a 60kg adult can ingest 190mg/kg body weight (11.4g) of phycocyanin from food and other dietary sources (including food ingredients, dietary supplements and coatings of dietary supplements), and for a 15kg child, the amount is 650mg/kg (9.75g). The Commission's conclusion is that this intake does not pose a health issue. In the EU, phycocyanin is used as a color food ingredient without quantity limits.
However, we recommend that consumers and food and beverage brands choose reliable suppliers who provide high-quality products that meet safety and hygiene standards when choosing blue spirulina. Binmei is China's first brand of blue spirulina and has been breaking Japan's patent monopoly on the extraction of blue spirulina since 2013. After 10 years of development and growth, it has become a world-class blue spirulina supplier. Binmei's blue spirulina meets the quality requirements of the FDA and is one of the best-quality blue spirulina products in the world.